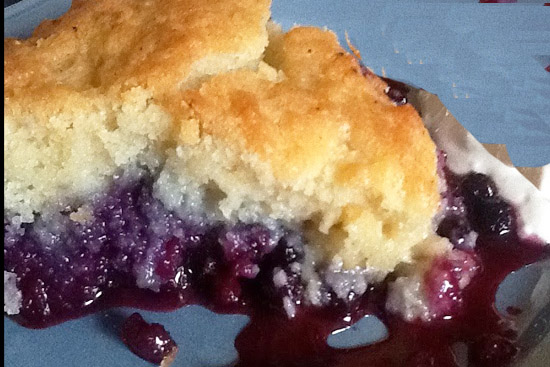 8

55 minutes
Ingredients
6 cups fresh mixed berries, such as blueberries, strawberries, raspberries and blackberries
3/4 cup sugar
1/3 cup cornstarch
1/4 cup rum
1 tablespoon finely grated orange peel

For topping:
2 1/4 cups cake and pastry flour
1 tablespoon baking powder
2 teaspoons finely grated lime peel
1 teaspoon salt
1/4 cup sugar
1/4 cup cold vegetable shortening
1 cup milk
2 teaspoons brown sugar
Preparation
Preheat oven to 375 degrees.
Grease an 8-inch baking dish and set aside. If using strawberries, slice in halves. Place berries in a large bowl.
In a small bowl, using a fork, stir sugar with cornstarch until blended. Add to berries along with rum and orange peel. Stir gently until mixed. Turn into prepared baking dish and spread out evenly.
Topping:
Using a fork, stir flour with baking powder, lime peel, salt and sugar. Cut shortening into flour mixture until it resembles oatmeal.
Make a well in dry ingredients and pour in milk. Mix just until a wet dough forms. Do not overmix.
Drop spoonfuls of dough randomly on top of berry mixture. Use back of a spoon to spread a little dough just over open spaces.
Sprinkle dough evenly with brown sugar. Place baking dish on a baking sheet to catch any drips.
Bake until topping is golden and cooked through, from 50 to 55 minutes. Insert a skewer into centre of cobbler. If it comes out fairly clean except for berries, it is done.