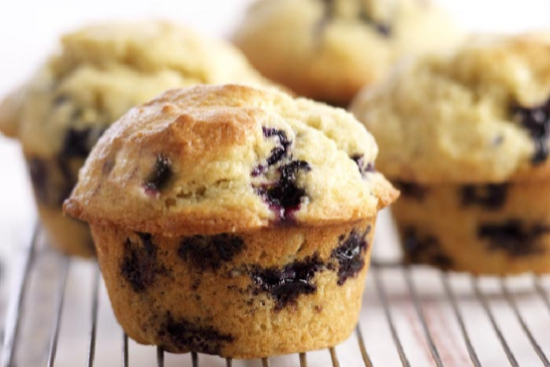 8

25 minutes
Ingredients
1-1/2 cups fresh blueberries
2 cups sifted flour
1-1/2 teaspoons baking powder
1/4 teaspoon salt
1/2 cup butter, softened
1 cup sugar
2 eggs
1 teaspoon vanilla
1/2 cup milk
Preparation
Night before:
Sift flour, baking powder and salt. Beat butter, sugar and vanilla at high speed until light and fluffy, scraping the sides occasionally. Beat for 4 minutes. On low speed beat in flour mixture in fourths, alternating with milk in thirds (begin and end with flour). Beat until smooth. Gently fold in blueberries just to combine. Fill each muffin cup 2/3 full.
Refrigerate overnight.
Next day:
Bake in a preheated oven at 350 degrees for 25 minutes. Remove to wire rack. Let cool or serve warm.