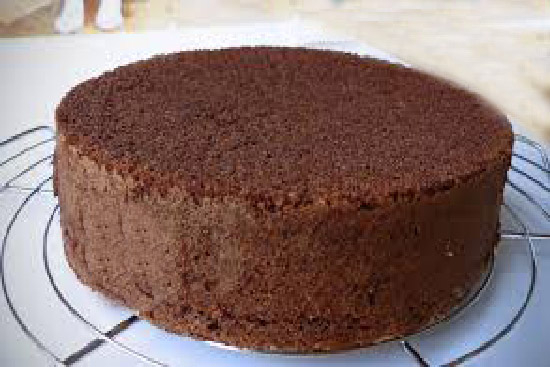 8

18 minutes
Ingredients
1 teaspoon sweet butter
1 teaspoon all purpose flour
4 egg whites
1/4 teaspoon cream of tartar
1/2 cup sugar
4 egg yolks
1/2 cup all purpose flour sifted together with 1/4 cup cocoa powder

Preparation
Preheat oven to 350 degrees.
Brush an 8-inch springform cake mold with the butter and dust with flour.
With an electric mixer, whip the egg whites with the cream of tartar, slowly adding the sugar, and continue to whip until stiff.
With a spatula, fold in the egg yolks, then gradually incorporate the sifted cocoa/flour mixture.
Pour the batter into the cake mold and bake for 15 to 18 minutes. Remove from heat when done and unmold on a pastry rack to cool.