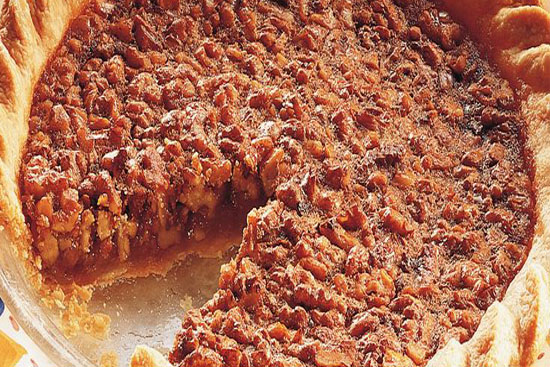 8

40 minutes
Ingredients
1 pie crust
3 eggs
1/2 cup sugar
1 cup dark corn syrup
2 tablespoons melted butter
1/4 cup oat bran
1 cup pecans, chopped, (or pecan meal)
1 cup pecan halves
Preparation
Roll the dough into a round 1/8 inch thick on a floured surface, drape it over a rolling pin, and fit it into a 9-inch pie pan.
Press the dough firmly into the pan and cut off any excess with the floured rolling pin. Freeze any leftover dough for future use.
Preheat oven to 350 degrees.
In a mixing bowl, mix the eggs with sugar and corn syrup. Stir in butter, oat bran and chopped pecan.
Pour prepared mixture in pie shell. Neatly arrange pecan halves on top of pie. Bake for 15 minutes.
Cover pie with foil to avoid browning pecans and continue baking 30 to 40 minutes.