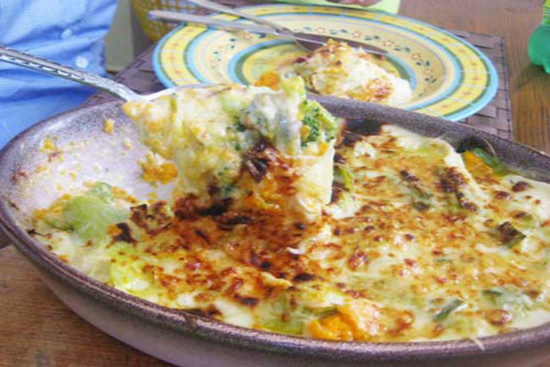 8

45 minutes
Ingredients
16 small leeks, white and light green parts only washed well
1 teaspoon salt
ground pepper to taste
2 teaspoons unsalted butter, cut into pieces
1 cup heavy cream
Preparation
Preheat oven to 350 degrees.
Bring a large pot of water to a boil. Add the leeks and blanch until tender, about 15 minutes. Drain well.
Place leeks in a shallow baking dish large enough to hold them in a single layer. Season with salt and pepper and dot with butter.
Pour the cream over top. Bake for 25 minutes (can be made ahead up to this point and reheated.) Just before serving, preheat broiler and brown the leeks under the broiler. Serve.