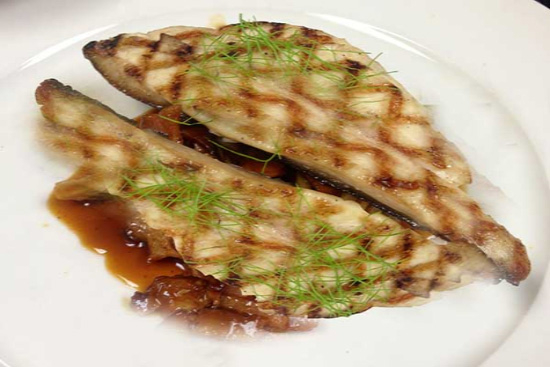 4

8 minutes
Ingredients
2 tablespoons sugar
2 tablespoons fresh lime juice
1 1/2 tablespoons finely grated fresh ginger
1 tablespoon Asian fish sauce or soy sauce
1 garlic clove, minced
Four 6-ounce pompano fillets
Salt and freshly ground pepper
1/4 cup dill sprigs
Preparation
Light a grill.
In a small bowl, mix the sugar with the lime juice, ginger, fish sauce and garlic.
Season the pompano fillets with salt and pepper and grill over a hot fire for about 3 minutes per side, or until just cooked through.
Transfer the fish to a platter or plates. Spoon the sauce over the top, garnish with the dill and serve.