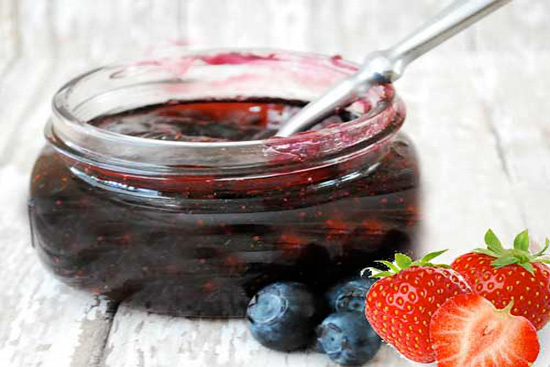 18

20 minutes
Ingredients
3 cups strawberries
3 cups fresh blueberries
3 cups sugar
1-1/2 cups light corn syrup
1/3 cup lemon juice
Preparation
Wash and crush strawberries and blueberries. Place berries, sugar, corn syrup and lemon juice in a large saucepan and bring to a full rolling boil over high heat. Stir constantly.
Reduce heat and stir frequently.
Simmer for about 15 minutes. Remove from heat and skim. Pour into hot 1/2 pint jars. Seal and process in boiling water bath for 5 minutes.