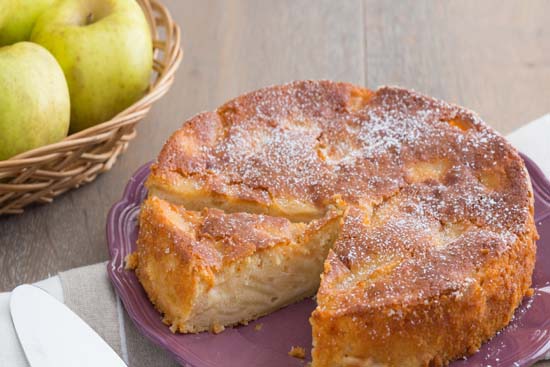 12

50 minutes
Ingredients
Topping:
1/3 cup packed brown sugar
3 tablespoons chopped pecans
1 1/2 tablespoons flour
1/2 teaspoon cinnamon
2 teaspoons butter
Cake:
2 cups chopped peeled apples
1/2 cup raisins
1 tablespoon sugar
1 teaspoon cinnamon
2/3 cup packed brown sugar
1/2 cup sugar
1/3 cup canola oil
3 eggs
1 tablespoon grated orange rind
2 teaspoons vanilla
1 2/3 cups flour
1 teaspoon baking soda
1/2 cup light sour cream
1/3 cup orange juice
Preparation
Preheat oven to 350 degrees.
Butter a 10-inch springform pan.
Topping:
Mix together brown sugar, pecans, flour and cinnamon; blend in butter.
Cake:
Mix together apples, raisins, 1 tablespoon sugar and cinnamon. Beat together brown sugar, sugar and oil. Add eggs, one at a time, beating well after each. Beat in orange rind and vanilla. Mix together flour, baking powder and soda. Mix together sour cream and orange juice. Add flour mixture and sour cream mixture alternately to egg mixture, mixing just until blended. Stir in half of apple mixture.
Spread batter into pan.
Top with remaining apple mixture and sprinkle with Topping. Bake for 45 to 50 minutes or until tester inserted in centre comes out clean. Let cool on wire rack. Cake can be frozen.