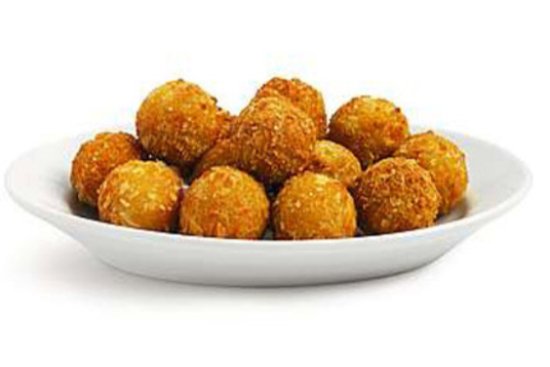 8

15 minutes
Ingredients
8
2 pounds potatoes
3 ounces butter, soft
4 egg yolks
to taste salt and pepper
1/4 teaspoon grated nutmeg
1 tablespoon chopped truffles
1/2 cup toasted sliced almonds
Preparation
Preheat oven to 375 degrees.
Peel and cut potatoes into large cubes. Place in a large saucepan, boil in salted boiling water until tender. Drain well, and put through a ricer.
Transfer to a saucepan, and combine with butter, egg yolks, salt, pepper, and nutmeg. Mix well over medium heat for 3 to 4 minutes. Stir in chopped truffles, and sliced almonds.
Cool potato mixture until it becomes easy to handle.
Shape into pancakes 3 inch round by 1 inch thick. Arrange on a greased baking sheet. Bake 8 to 10 minutes, or until golden brown.