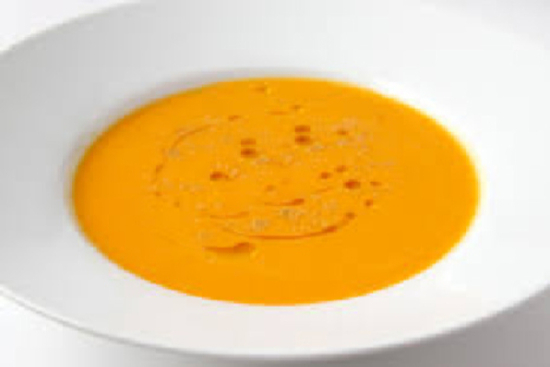 6

20 minutes
Ingredients
2 tablespoons butter
2 tablespoons flour
1 tablespoon minced onions
2 1/2 cups chicken stock
2 cups peeled pumpkin, cut into pieces
1 bay leaf
pinch of saffron
1/2 teaspoon lemon juice
1/4 teaspoon nutmeg
to taste salt and pepper
1 cup light cream
1 ounce butter

Preparation
In a soup pot, melt butter, add the flour and stir over medium heat for 3 minutes. Mix in the onions and cook for 2 more minutes.
Whisk in the chicken stock. Add pumpkin pieces and simmer for 20 minutes.
Add bay leaf, saffron, lemon juice, nutmeg, salt and pepper.
Puree soup in a blender. Stir in the light cream and butter. Serve hot.