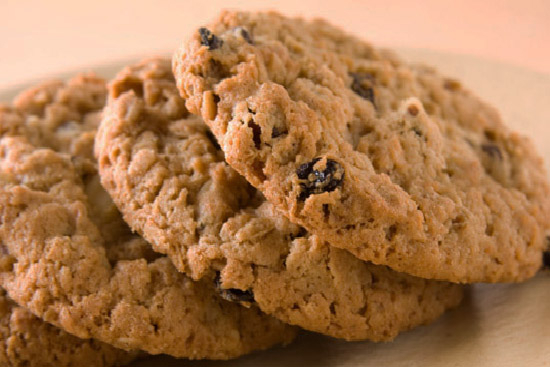 12

12 minutes
Ingredients
1 1/2 cups all-purpose flour
1 teaspoon baking soda
1/2 teaspoon salt
1 1/2 cups old-fashioned rolled oats
2 sticks (1 cup) unsalted butter, softened
3/4 cup granulated sugar
1/2 cup firmly packed light brown sugar
1/4 cup Nestle's Quick powder
2 large eggs
1 teaspoon vanilla
12 ounces miniature semisweet chocolate chips
Preparation
Preheat oven to 350° F.
Into a bowl sift together flour, baking soda, and salt and stir in oats. In bowl of a standing electric mixer beat butter with sugars until light and fluffy.
Beat in Nestle's Quick until combined well. Add eggs, 1 at a time, beating well after each addition, and beat in vanilla.
Add flour mixture, beating until just combined, and stir in chocolate chips.
Arrange rounded tablespoons of dough about 2 inches apart on ungreased baking sheets and bake in batches in middle of oven 12 minutes, or until golden.
Transfer cookies to racks to cool.