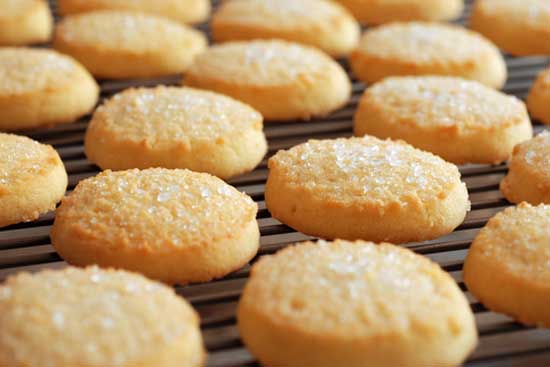 20

10 minutes
Ingredients
1 1/2 cups confectioners' sugar
1 cup unsalted butter, softened
1 egg
1 teaspoon vanilla extract
1/2 teaspoon almond extract
2 1/2 cups all-purpose flour
1 teaspoon baking soda
1 teaspoon cream of tartar
white sugar or colored sugar decors
Preparation
Mix confectioners' sugar, butter or margarine, egg, vanilla and almond extract.
Stir in flour, baking soda and cream of tartar. Roll into big ball and wrap in plastic wrap and let chill for at least 3 hours.
Preheat oven to 350 degrees F (190 degrees C).
Divide dough into halves.
Roll each half 3/16 inch thick on lightly floured board. Cut desired shapes with 2 to 2 1/2 inch cookie cutters.
Sprinkle with granulated sugar.
Place on lightly greased cookie sheets. Bake until edges are a light brown, 6 - 8 minutes.