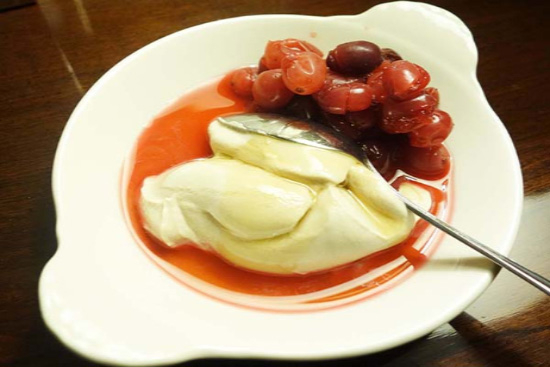 6

10 minutes
Ingredients
4 cups greek yogurt
1 bag (340 g) fresh or frozen cranberries
1/4 cup granulated sugar
1/2 cup (125 mL) water
1 tbsp (15 mL) cornstarch
1/2 cup (125 mL) port


Preparation
In small saucepan, bring cranberries, sugar and water to boil; reduce heat and simmer until saucy and berries pop but still retain shape, about 8 minutes.

Whisk cornstarch into port until dissolved; gently whisk into cranberry mixture and return to boil. Boil until thickened, about 1 minute. Let cool slightly; cover and refrigerate until cold, about 2 hours.
Make-ahead: Refrigerate in airtight container for up to 5 days.

Spoon about 2 to 3 tablespoons topping evenly over yogurt and serve.