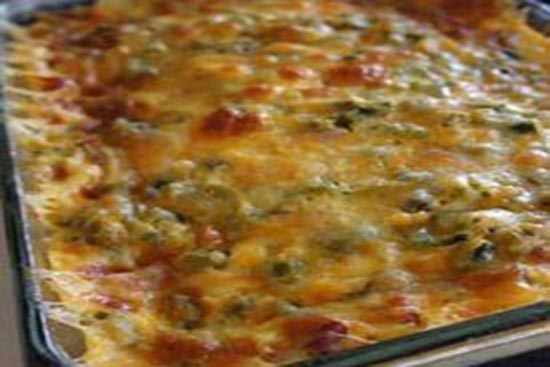 12

1 hour
Ingredients
1/2 cup melted butter
12 slices white bread
2 cups shredded cheddar cheese
12 ounces cooked asparagus, cut into small pieces
6 ounces cooked flaked crabmeat
8 eggs
2 1/2 cups milk
3 tablespoons chopped parsley
1 teaspoon salt
1 teaspoon paprika
1/4 teaspoon pepper
Preparation
Preheat oven at 350 degrees. Spread butter over one side of each bread slice.
Arrange 6 slices, buttered sides down, in a 13 by 9-inch baking dish. Layer the cheese, asparagus and crab over bread. Place remaining bread slices, buttered sides up, over crab meat.
In a large bowl, combine the remaining ingredients; blend well.
Pour egg mixture evenly over bread.
Bake for 50 minutes to 1 hour.