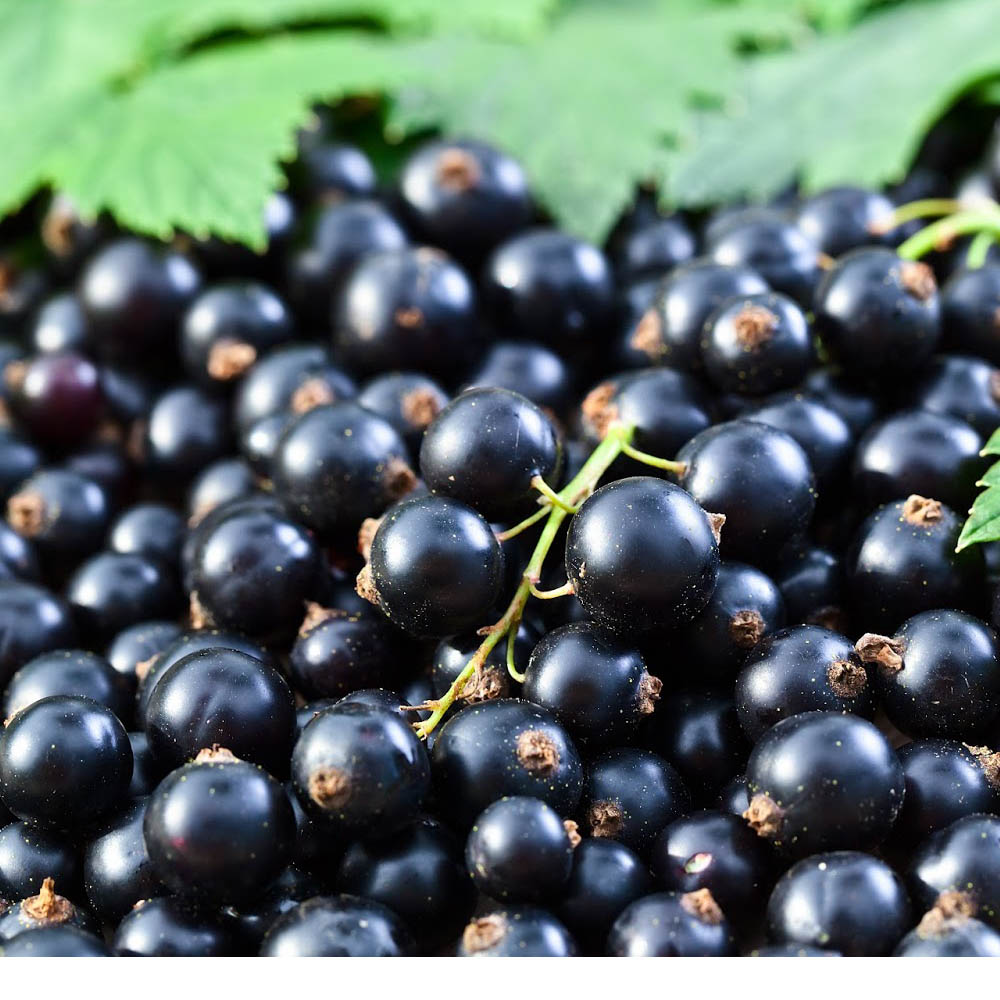 The most well-known health benefit of blackcurrants is that they contain large amounts of vitamin C. In fact, blackcurrants carry four times the amount of vitamin C as oranges, and double the amount of antioxidants as blueberries. The benefits of vitamin C are many. The body uses vitamin C to metabolize protein and form collagen, which is essential for skin care and anti-aging.
Blackcurrants were once popular in the United States as well, but became less common in the 20th century after currant farming was banned in the early 1900s, when blackcurrants, as a vector of white pine blister rust, were considered a threat to the U.S. logging industry.
The list of other things black currants help with is a long one. Studies show they may play a part in preventing Alzheimer's disease, prevent and treat arthritis, gout, and liver problems, ease problems with menopause, painful periods, and PMS, and against diarrhea. It's even useful topically for healing wounds and treating insect bites.