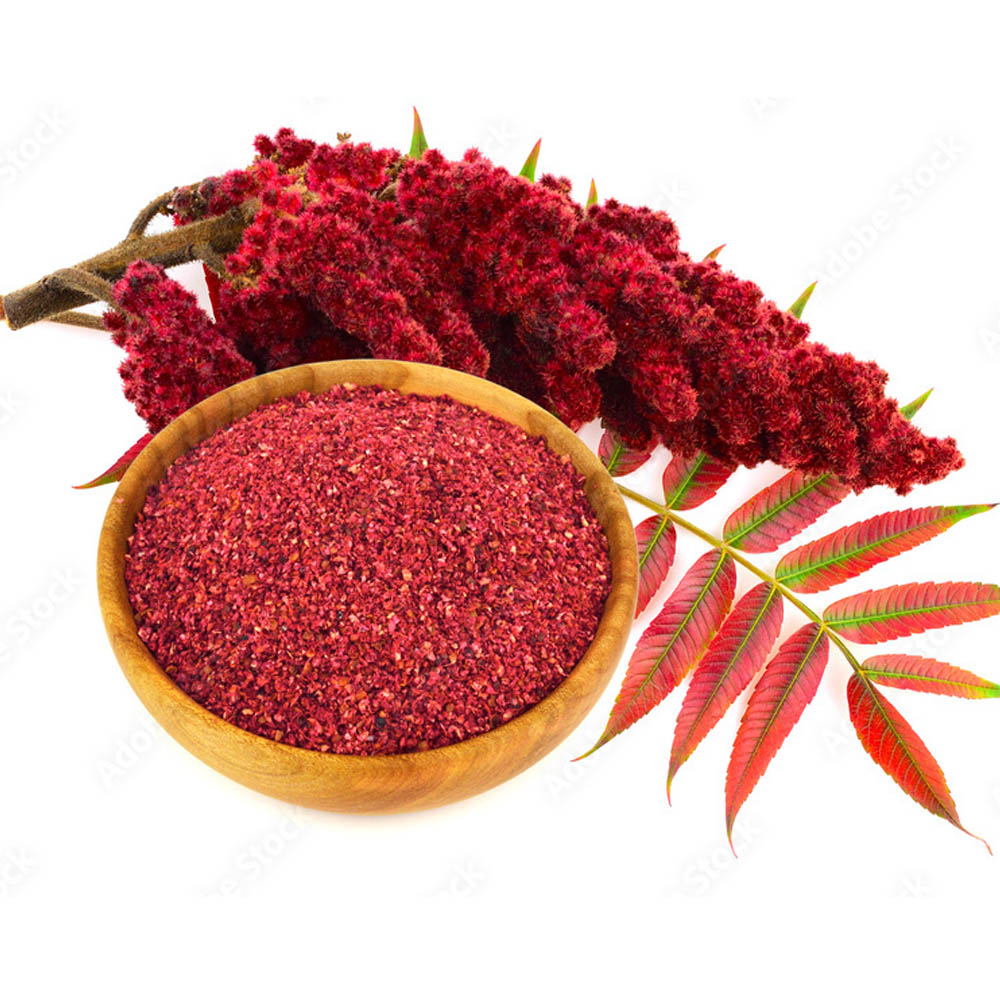 Sumac spice
Made from the dried and ground berries of the wild sumac flower, sumac is a tangy spice with a sour, acidic flavor reminiscent of lemon juice. This fragrant spice is used to brighten up dry rubs, spice blends like za'atar, and dressings.
How is it made? Sumac spice is made by drying and grinding the berries of the wild sumac flower. The result is a coarse grind, not a fine powder, with a deep red tone. It's very hard to find and purchase the whole berries outside of the region where they're grown.
Sumac is also commonly used as a garnish, to add a pop of bold color or slight acidity to a dish before serving. Add it to your homemade hummus for tangy flair, or sprinkle it atop your spicy nut mix at parties. It's also excellent when cooked with eggplant.