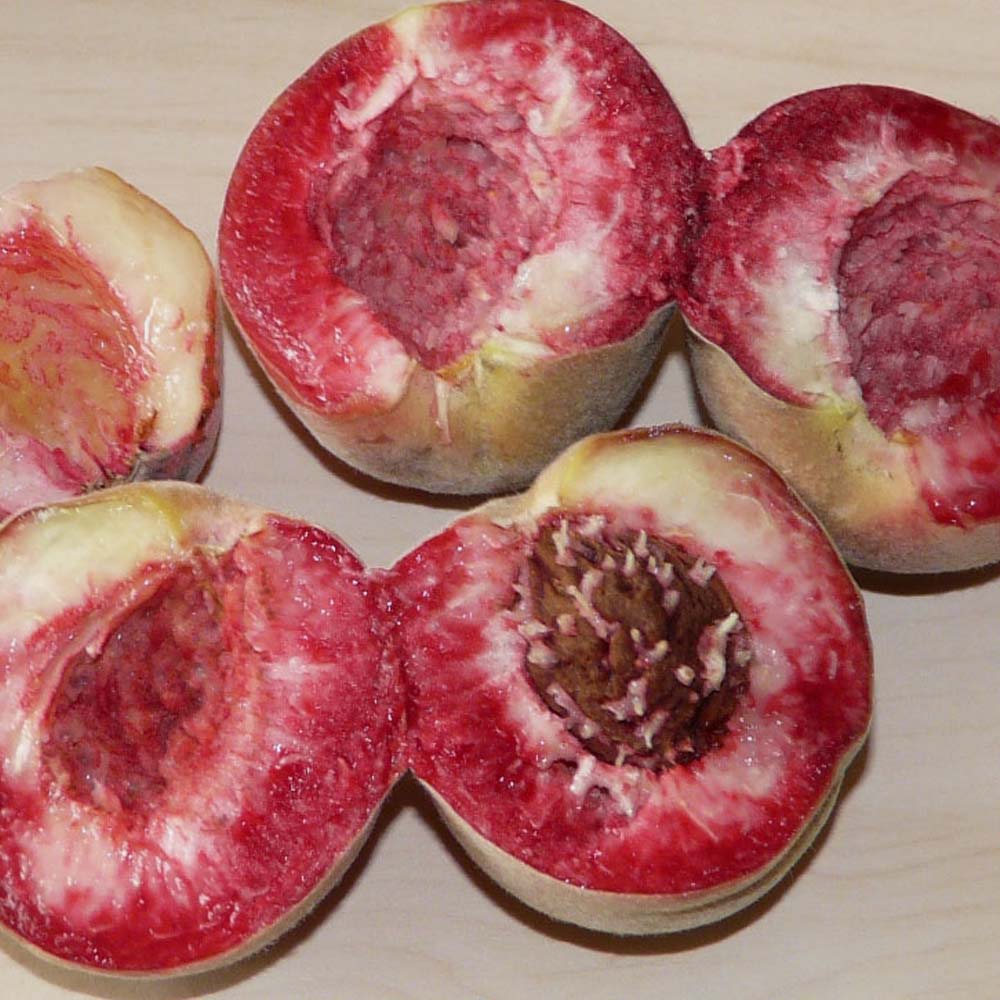 PEACH
More than 300 varieties of peaches (Prunus persica) grow and flourish in the United States, and over 2,000 varieties globally, although the fruit is native to the region of Northwest China between the Tarim Basin and the north slopes of the Kunlun Mountains, where it was first domesticated and cultivated.. Peaches are classified in three groups: freestone, clingstone and semi-freestone.
Peaches offer a rich treasure of minerals such as calcium, potassium, magnesium, iron, manganese, phosphorous, zinc, and copper. They are low in calories, contain no saturated fat or cholesterol, and are a good source of dietary fiber as well
Inside, the golden flesh of the yellow peach is more acidic, with a tartness that mellows as the peach ripens and softens. White-fleshed peaches are lower in acid and taste sweet whether firm or soft.
A favorite late summer treat in France is the Pêche de Vigne , or 'peach of the grapevine'. These fuzzy heirloom peaches have a dull, very fuzzy dusky exterior that gives little clue to the dazzling flesh within. (see picture)
The rare Pêche de Vigne appears only for a short time; just during the fleeting, final weeks in August. Their taste is a curious cross between a ripe and juicy white peach and a succulent raspberry. They're best peeled and simply eaten just as they are. For dessert, macerate slices in sweetened red wine and served very cold.