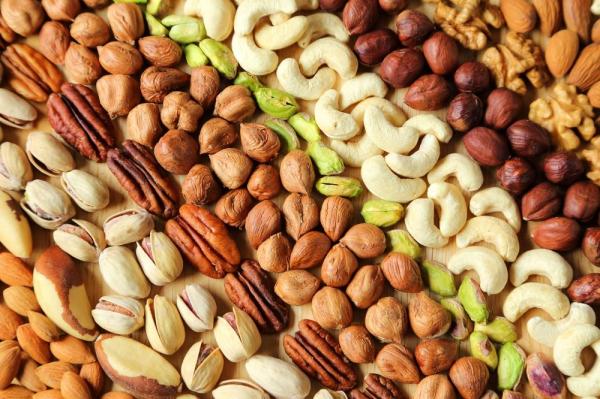 Health Benefits of Nuts
Remarkably, nuts not only taste great, but they're loaded with protein, fiber, essential fats, antioxidants and minerals. More and more studies continue to be released extolling the health benefits of eating nuts as a fundamental part of your diet. The FDA has backed this up, claiming that eating additional servings of certain nuts may reduce the risk of coronary heart disease.
A handful of nuts a day keeps the doctor away. A 30-year Harvard study tracking 119,000 men and women found that those who ate nuts nearly every day lowered their mortality risk by 20% compared to those who never ate nuts.
Researchers suggest that nuts may promote longevity because they're packed with healthy fat, protein, vitamins and antioxidants.
10 recipes selected, Page 1 of 1