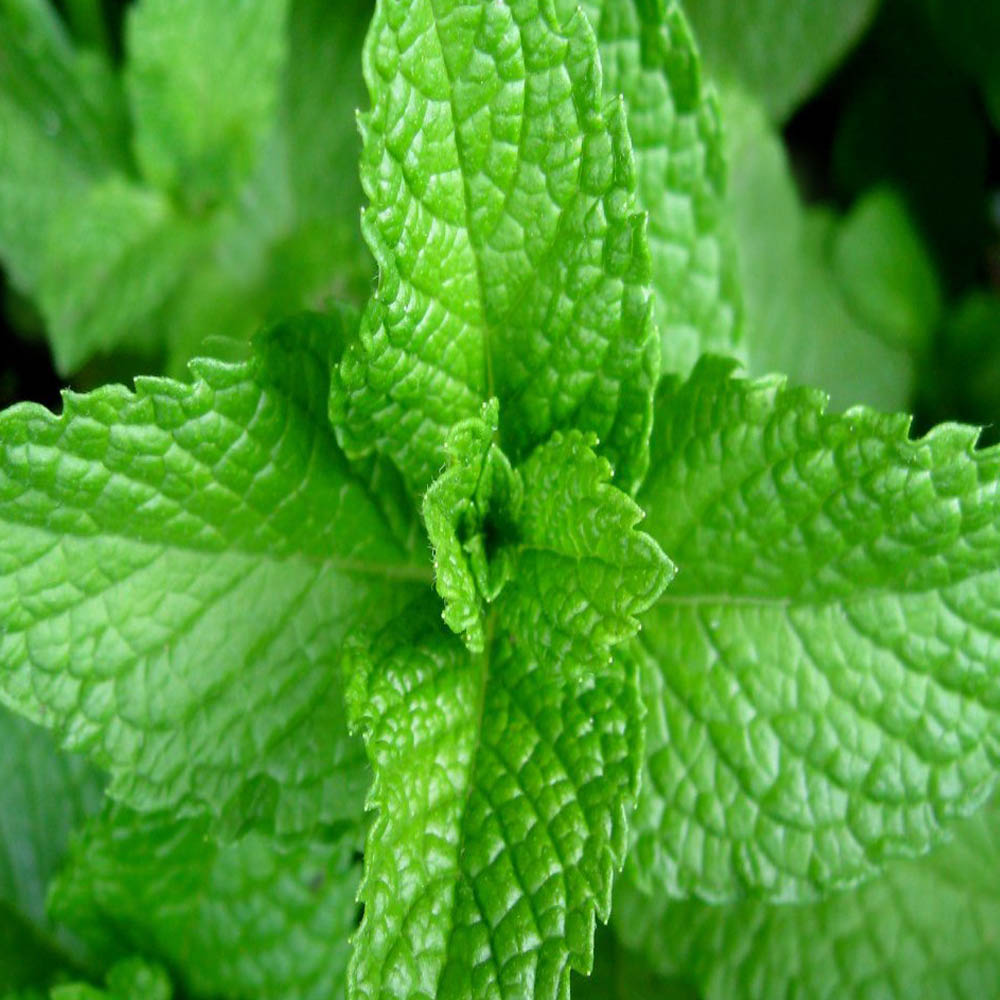 The most common and popular mints for commercial cultivation are peppermint (Mentha × piperita), native spearmint (Mentha spicata), Scotch spearmint (Mentha x gracilis), and cornmint (Mentha arvensis); also (more recently) apple mint (Mentha suaveolens).
Mints are supposed to make good companion plants, repelling pesty insects and attracting beneficial ones. They are susceptible to whitefly and aphids. Harvesting of mint leaves can be done at any time. Fresh leaves should be used immediately or stored up to a few days in plastic bags in a refrigerator. Optionally, leaves can be frozen in ice cube trays. Dried mint leaves should be stored in an airtight container placed in a cool, dark, dry area.
The leaf, fresh or dried, is the culinary source of mint. Fresh mint is usually preferred over dried mint when storage of the mint is not a problem. The leaves have a warm, fresh, aromatic, sweet flavor with a cool aftertaste, and are used in teas, beverages, jellies, syrups, candies, and ice creams and mojitos.
In Middle Eastern cuisine, mint is used on lamb dishes.