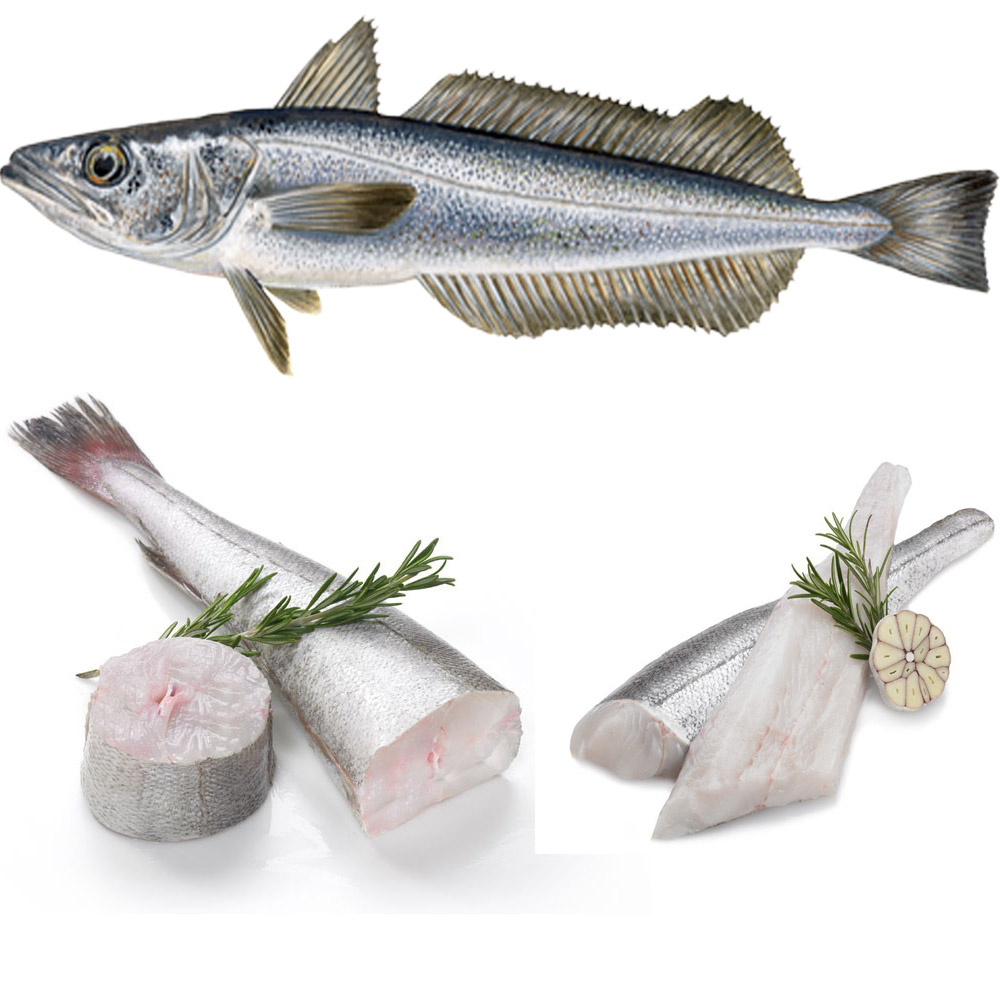 Hake is in the same taxonomic order as cod and haddock. It is a medium to large fish averaging from 1 to 8 pounds (0.45 to 3.63 kg) in weight. When buying hake fillet or other hake product, consumers should look for hake with white flesh that is free of signs of browning, dryness, or grayness, and a seawater fresh smell.

The soft and moist fish can be baked, battered and fried, or used in soups and stews.
Hake is a lean white fish. Its mild flavor and delicate texture make it a popular seafood choice in the United States and Europe.

In Spain and Portugal, hake is one of the most popular types of fish and is considered to be the best of the cod family. Some popular dishes include braised hake with garlic and a hint of spicy paprika, Madrid-style shrimp-stuffed hake, and hake with saffron and oranges. Scandinavian fish balls, or Fiskeboller, are a popular dish often made from hake. Some substitutions include: cod, flounder, haddock, pollock, or halibut.