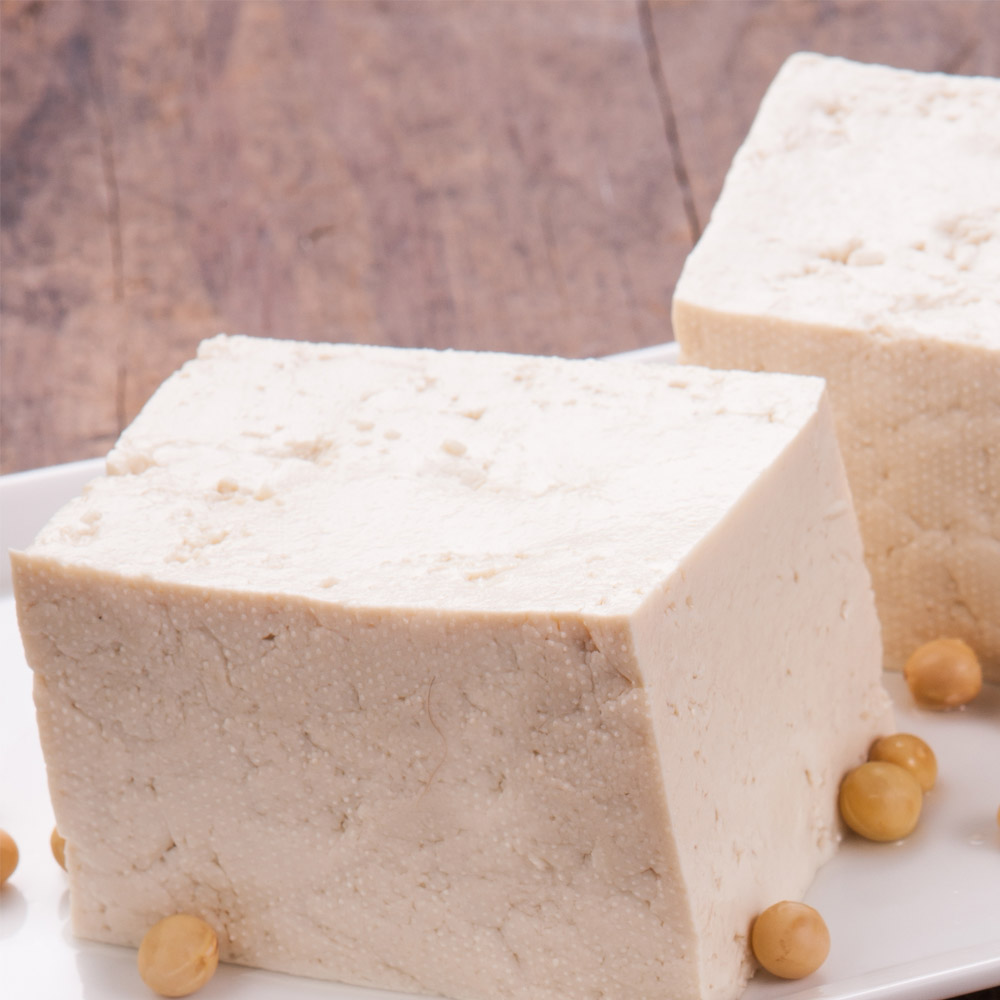 .
Here are our basic types of tofu.
1. Silken or Soft Tofu - very delicate texture, used for steaming or dishes like Thousand Year Egg and Tofu where very little stirring is required (stirring will quickly disintegrate the Silken Tofu into mush) There is also a silken tofu that is sold specifically as a dessert called Tofu Flower, or 豆腐花, which is really good, especially if you can find it fresh on the streets of Hong Kong.
2. Medium firm Tofu - as per the name, the firmness is medium and therefore this tofu can be cut up into cubes or whatnot with a bit of care. This makes this type good for braising dishes where the cooking time is longer with a gentle bit of stirring. This tofu will hold mostly firm if you are gentle with it.
3. Firm Tofu - firmer texture, so thinner slicing is possible. Good for stir-frying or for soups (it won't fall apart with the boiling).
4. Dried Tofu - This is tofu that has been flavored, usually with five-spice powder, and then compressed until it is very firm and hard, chewy when you eat it. This is wonderful for eating as is or for slicing thinly and using in stir-frys.
Another consideration one can make nowadays is whether or not to buy organic tofu. The organic tofu tastes is more flavorful, just better. It is also a great choice for providing daily protein for toddlers.
10 recipes selected, Page 1 of 1