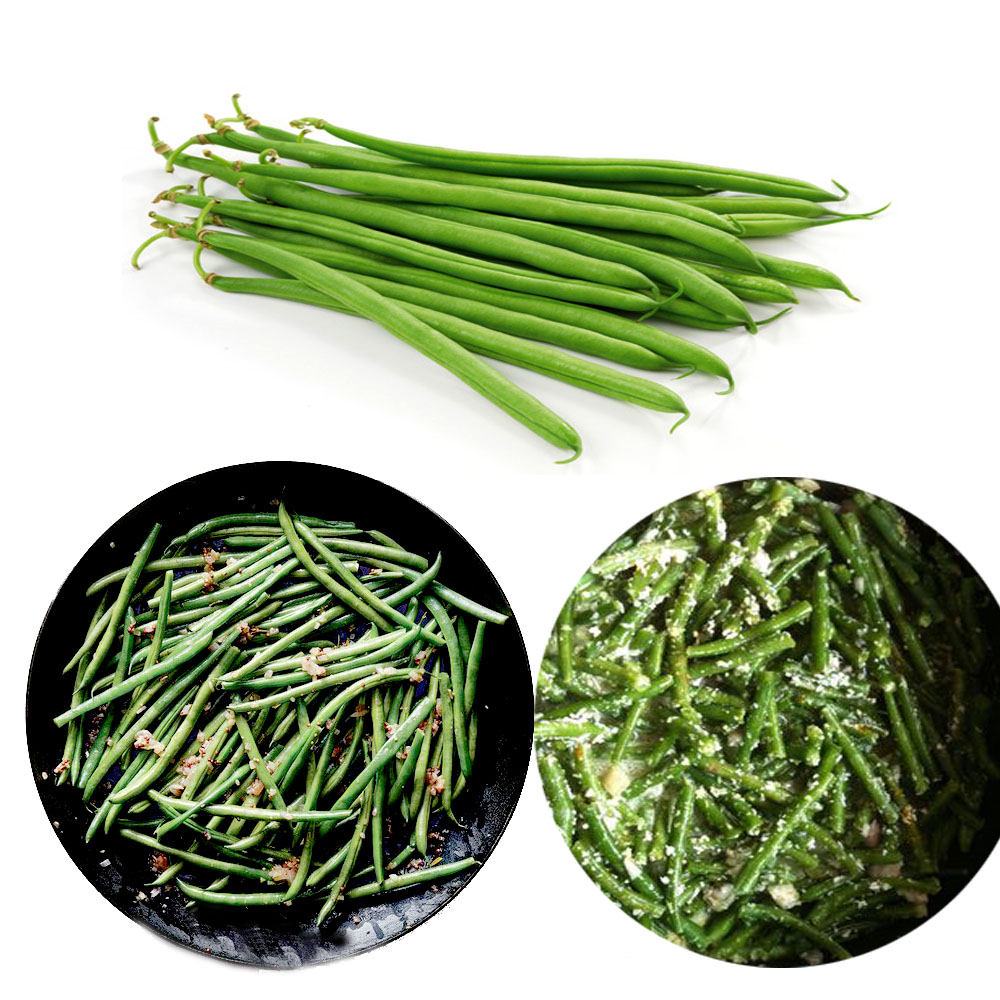 Green beans are a versatile vegetable that can be grown in many different climates, which has made them such a popular and globally recognized food. Although popularized in many American and European dishes, they are widely cultivated across Asia and Africa as well. They appear in a wide array of cultural dishes and offer health benefits to people all around the world.
They fall into two categories: "pole beans" and "bush beans". Pole beans tend to climb like vines, require support systems to grow properly, and are slightly slower in reaching maturity. Bush beans are lower to the ground, require no support, and have faster developmental rates, meaning that some farmers and growers can have more than one crop of bush beans in a single season. It is important to remember that green beans are unripe or immature foods.
dozens of cultivars, from broad, meaty Roma types to thin and delicate French filet beans (haricorts verts). Pods can be round or flat, and come in multiple colors: green, purple, yellow, or mottled.